Important road blocked near Polo View for Apni Party rally
By: Tariq Shah VOV
Srinagar
Security forces were deployed in additional strength and more police was visible right from the foot bridge of Lal Chowk up to Sher-I-Kashmir Park the venue of Apni Party convention.
Common people were frisked right from the footbridge by the police and the additional security forces were seen on the Jhelum Bund from Lal Chowk to Polo View as a security cover for this J&K Apni Party meet.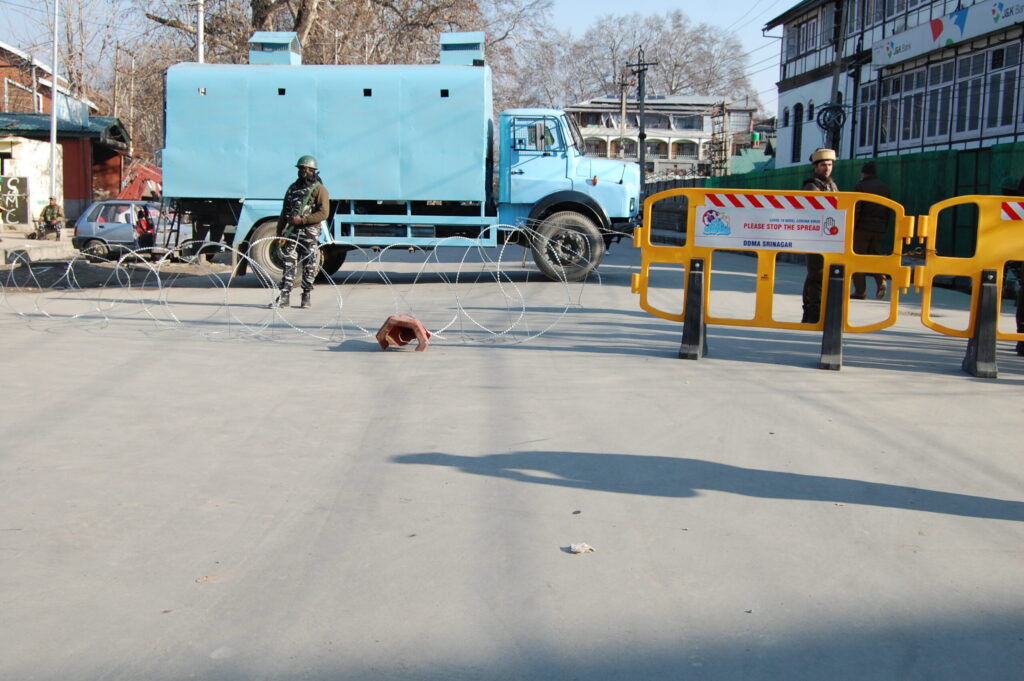 The vehicles of the security forces blocked the road near Polo View and now vehicular traffic was allowed from this tube as a security measure.
Due to the blocking of this important tube in Polo View, common people were made to suffer throughout the day while the people who were on foot were being frisked by the security forces at several points as a security measure.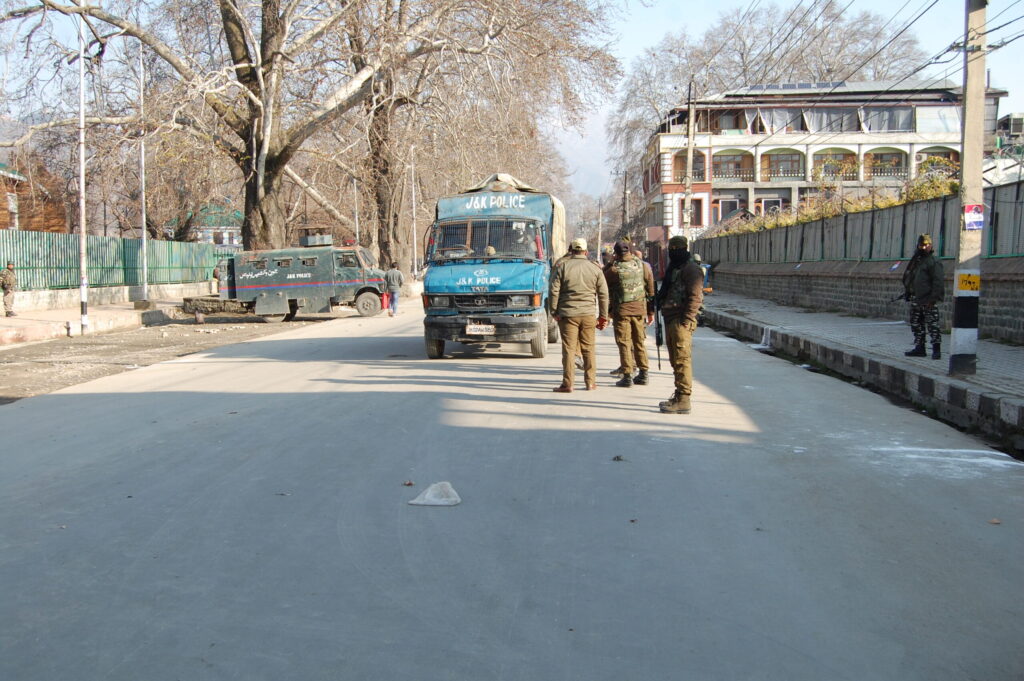 J&K Apni Party was allowed to hold this gathering, even as only yesterday, suspected militants attacked a local PDP leader of Srinagar at Natipora in which his PSO was killed.
Additional security forces were deployed in and around the park and there was a visible presence of police also at different places near the venue in order to provide the necessary security cover.