Ganderbal witness huge rush of women for DDC voting
By: Sofi Ayaz
Ganderbal
As in the third phase of DDC elections, Ganderbal A, B and C are witnessing polls today. This reporter saw women and young girls over numbering the males in many polling stations.
While talking to many of the women they said that they have come to use their right to vote and added that these elections are only for the development.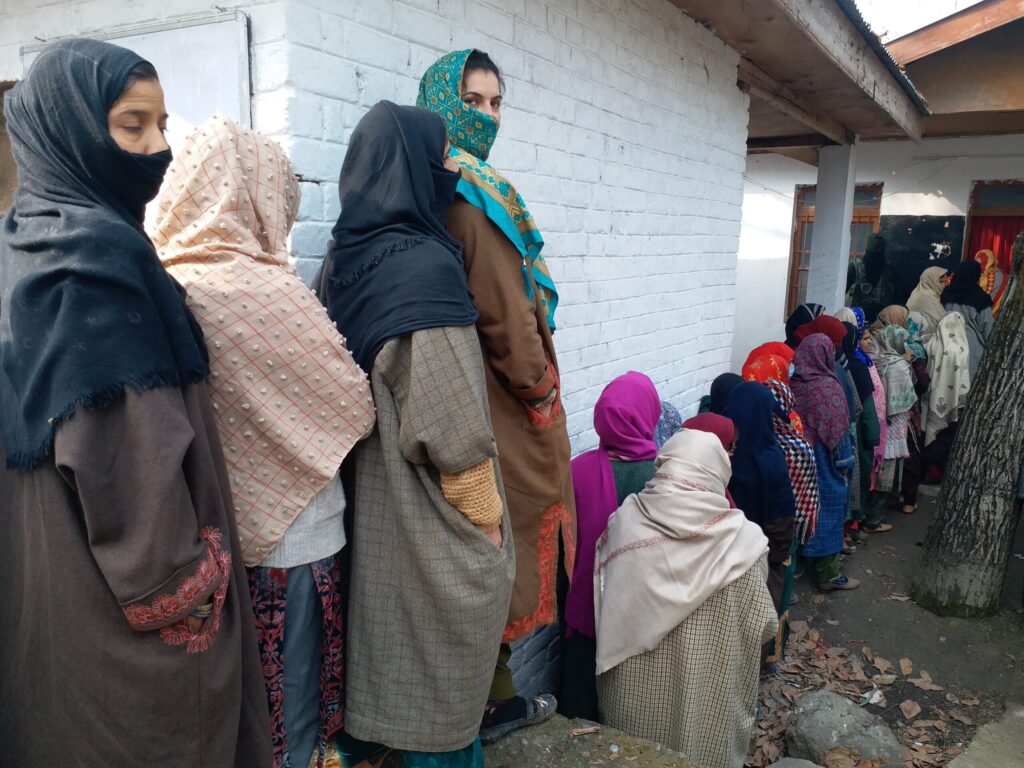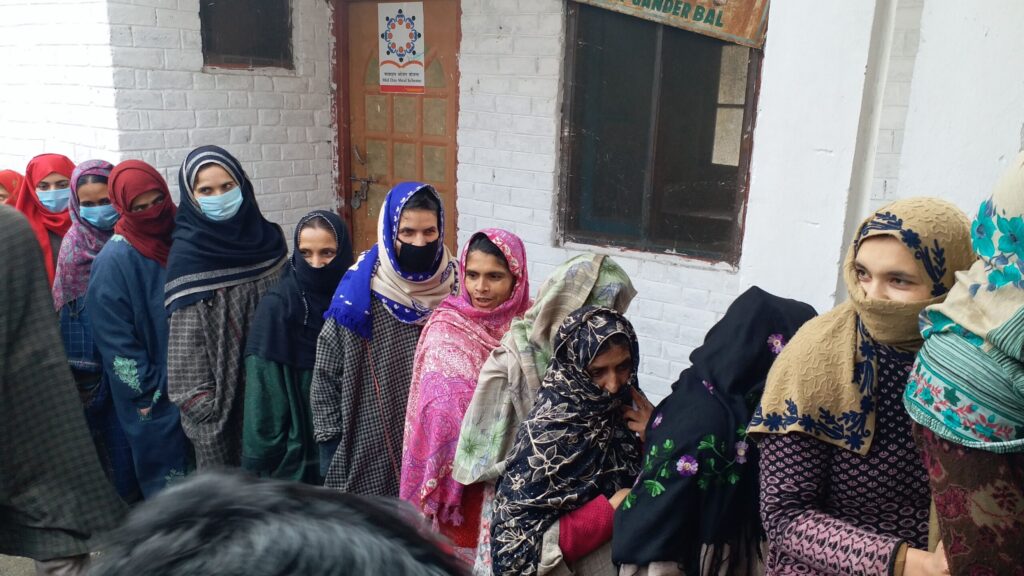 Extra security arrangements put in place in entire Ganderbal district for these polls. Additional paramilitary forces have been deployed at many places for the law and order situation. So far the polling is going on smoothly.
More details are awaited