Illegal construction boom in Ganderbal with official acting in a selective manner
By: Sofi Ayaz
Ganderbal
In Lar, Wakoora, Kangan up to Sonmarg, illegal constructions are going on in the past several months with officials looking other way. Even on the banks of Sindh river especially from Wayul bridge up to Sonmarg, lot of influential people having the backing of the government have constructed huts and even bungalows  against the norms set by the government on the instructions of J&K High Court.
Sindh River is getting polluted and the construction material is being dumped on its both banks with people constructing hotels, huts and houses without adhering to norms set by the government.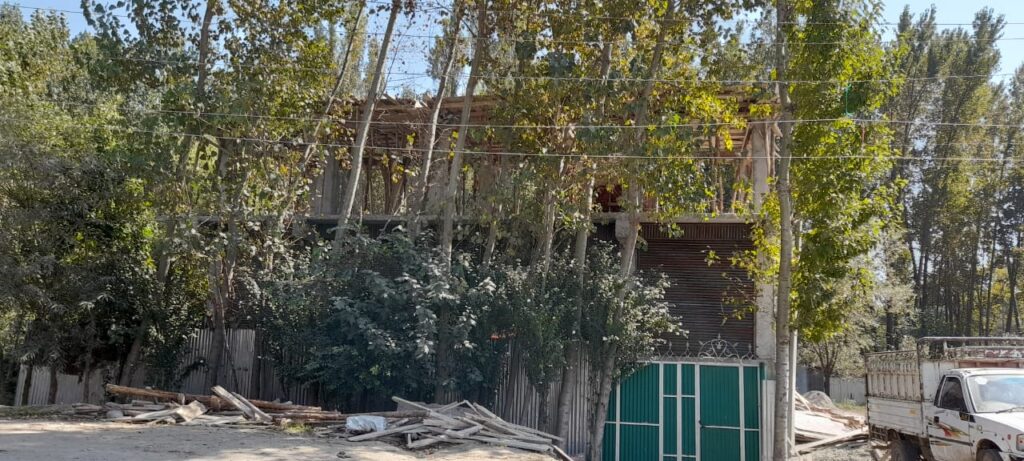 About the green bowl of Sonmarg less said better it is the same administration which has given permission for the construction of hundreds of huts and hotels, playing with the environment and impacting badly the nearby Tajwas glacier and wildlife sanctuary.
Coming back to the illegal construction boom in Lar, Wakoora and Kangan areas, the authorities in order to dilute the public criticism have done some symbolic demolition of some selected structures.
Our cameraman could capture lot of illegal constructions all along the road visible for the officials to see as they are not taking any action against the culprits mainly due to the allegations of the general public that money is changing the hands for such activities to flourish in district Ganderbal.
While talking to this reporter, Tehsildar Wakoora, said that they have received lot of complaints about the illegal constructions and have started the drive to demolish them. He said that government can only act when the people of the district will cooperate with them and help them to identify such constructions so that the environment is saved.
Municipal Council Ganderbal on directions of Deputy Commissioner has launched a m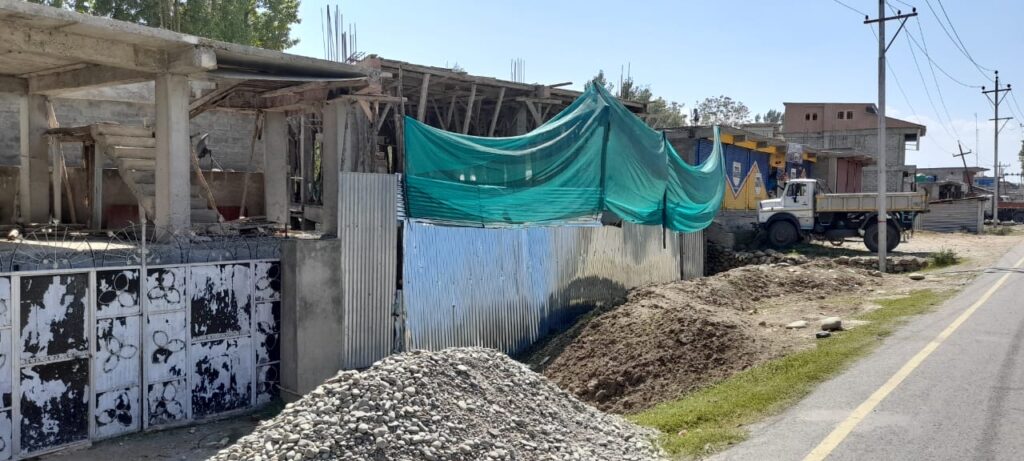 assive demolition drive to evict illegal encroachments here.
The drive was started from Check, Fatehpora where Officials of Municipal Council accompanied by Police demolished a concrete structure erected on state land and axed the trees planted around the structure. People of the area said that it is a good beginning but such structures have been erected on lot of state land in the area and the government should demolish all of them.
Though the action of administration was appreciated but people raised questions for targeting some particular spots. Even the alleged owner of illegal structure admitting the mistake said that, there are much more illegal structures and hundreds kanals of state land has been grabbed across the town but no action has been taken against such elements so far.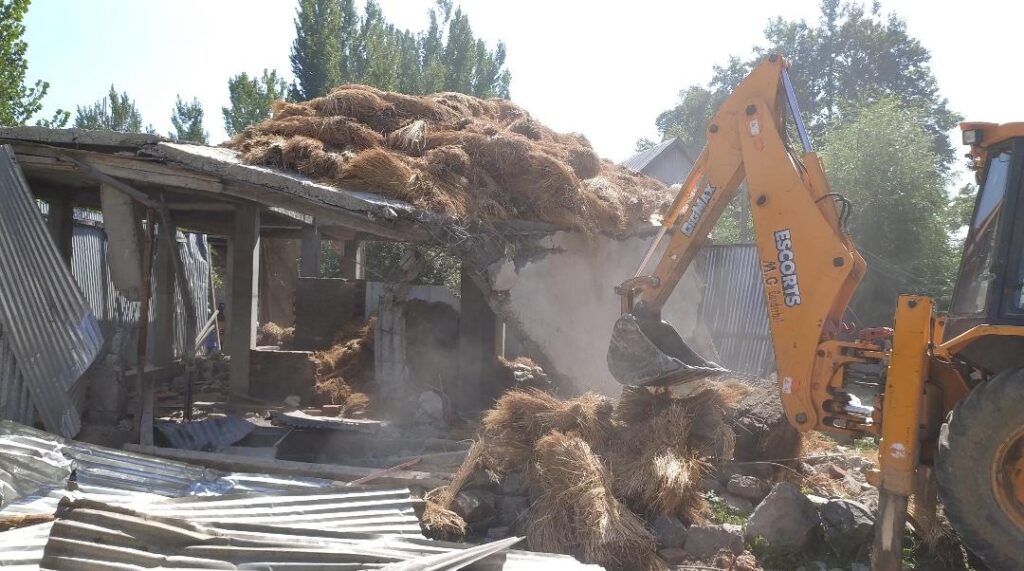 Meanwhile, Chairman Municipal council while admitting the allegations assured that anybody found involved in such act will not be spared as the drive will continue till every inch of state land is evicted and illegal structures are brought down.