Deserted shopping centers and roads in civil lines area of Srinagar
By: Tariq Shah VOV
Srinagar
By Saturday afternoon, most of the shopping centers and other trade centers in the civil lines area were wearing a deserted look. The Polo View area was completely deserted with only some journalists moving on this road.
Similarly most of the roads including around the TRC center in the civil lines area had deserted roads with no vehicles passing by. Very few vehicles were moving including some two wheelers in the civil lines area as the police had erected many checking points to ensure that no untoward incident took place ahead of August 15.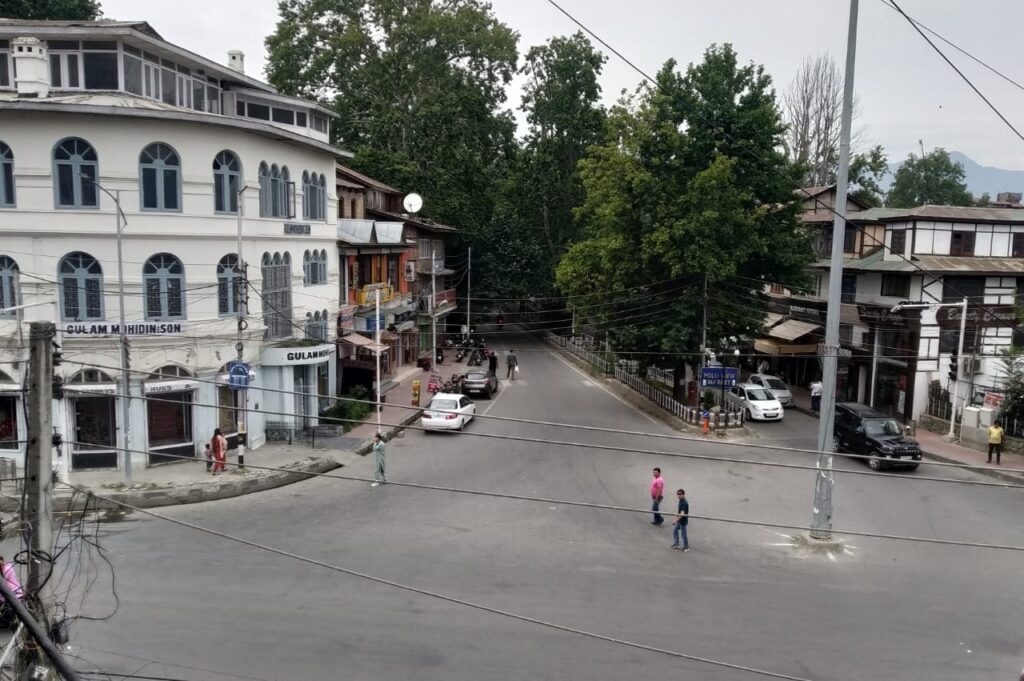 Police and security forces were deployed on Saturday at additional points apart from the routine security points while as the police recently said that they will use aerial surveillance in Srinagar city ahead of August 15.