Security blanket extended in entire Srinagar ahead of R-Day
By: Tariq Shah VOV
Srinagar
Police erected new barricades at a number of places in Srinagar city especially in and around the venue of the R-Day function in the Sheri Kashmir stadium near Sonwar on Monday.
Even drop gates were visible at a number of places where the drones were also being used to keep surveillance in all the sensitive areas of Srinagar city.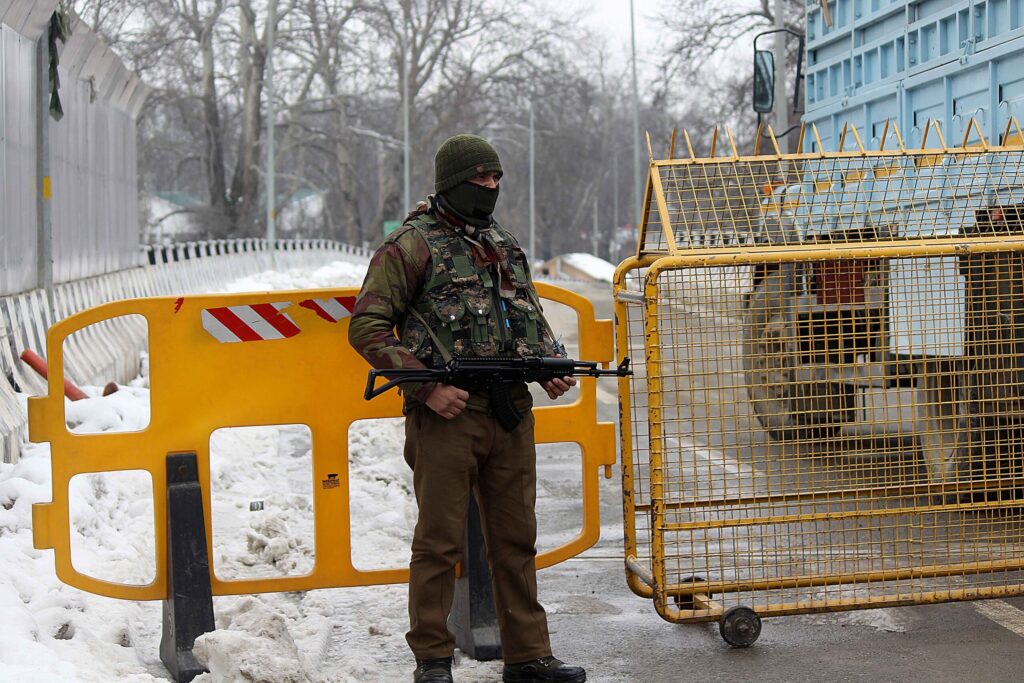 Earlier police chief of Kashmir zone Vijay Kumar told reporters that a multi layer security blanket has been put in place to avoid any violent incident and said that intelligence agencies were keeping a close watch over the ground situation in the entire Kashmir valley.
He was quoted by the news agencies saying that police has taken all the steps to avoid any untoward incident and expressed confidence that R-Day functions will pass off in Kashmir valley without any violence.
Due to the increased security checks, most roads in Srinagar city were giving a deserted look as more and more tubes of the roads were closed as a precautionary measure by police to avoid any untoward incident.
There were very few vehicles on the roads of Srinagar as the police and security forces were checking every vehicle entering the city and the road going towards the Sheri Kashmir stadium was sealed.