Breaking the ice in Shikaras in Dal Lake
By: Tariq Shah VOV
Srinagar
After the heavy snowfall across Kashmir valley, clear skies have brought back sub zero temperatures with added chill in the atmosphere.
According to the MET department officials the previous night temperature was minus 7.8 Degree Celsius.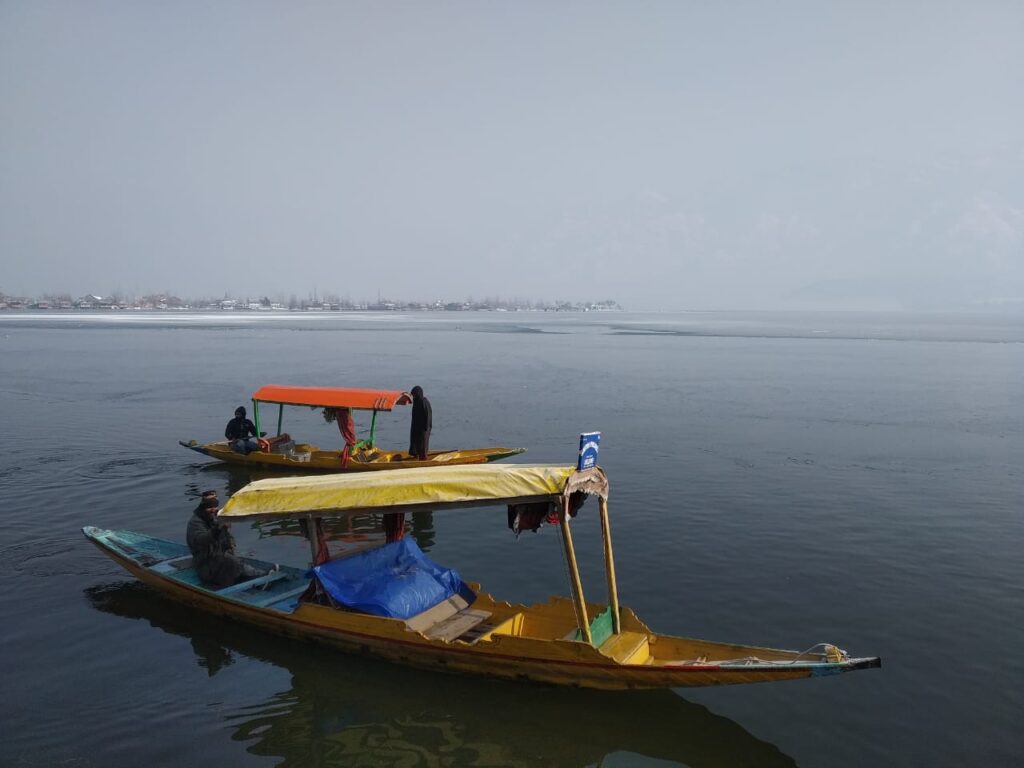 On Wednesday morning, Dal lake was frozen from all sides. In the morning today, few Shikaras were seen trying rove over the waters by breaking the upper crest of these waters in order to navigate in the waters.The breaking of ice was a sound to the ears of photographers especially me as I clicked few in morning today.