Taekwondo players gear up in sports complex of Polo View
By: Tariq Shah VOV
Srinagar
Braving minus temperatures and the chill of December, dozens of young boys and girls come to sports complex of Polo View to play Taekwondo.
These players have got a platform and most of the young boys and girls are now inclined for the sports activities in Srinagar due to the sports complex available.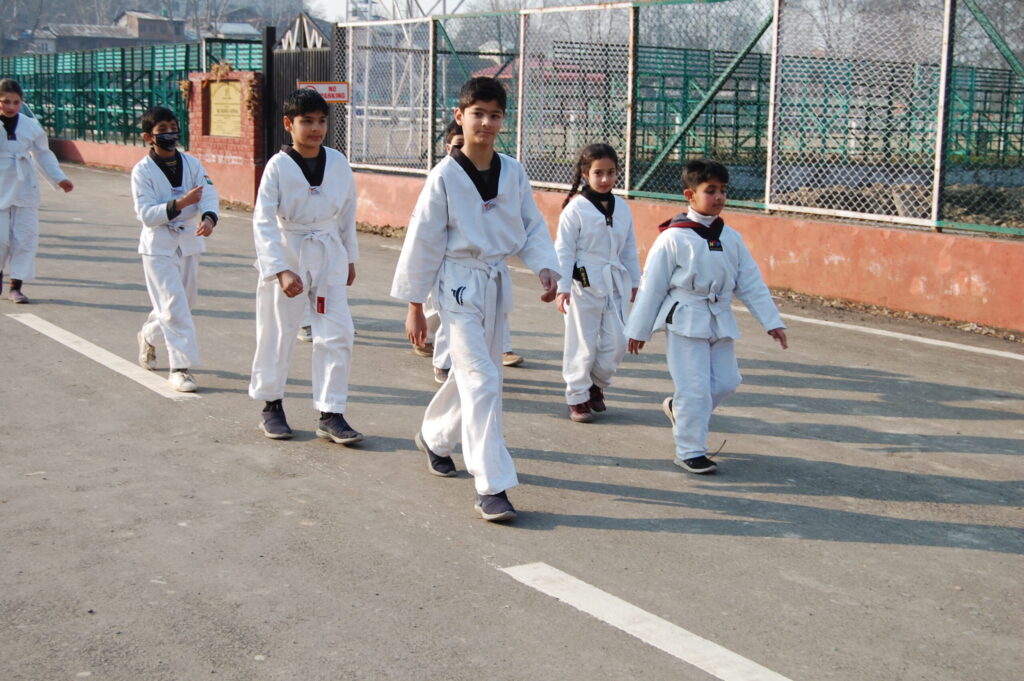 Dozens of boys and girls come daily for other indoor games inside the complex and it has been a great outlet for these youth as the lockdown of August 5, 2019 followed by March lockdown of covid-19 has crippled such activities in Kashmir valley particularly in Srinagar city.
This is one of the reasons that these youth come out of their homes to prepare for the games despite chill and winters.