Dozens of localities cut off in Mehjoor Nagar area as foot bridge collapses
By Mudasir Ahmad Khan
Srinagar
Due to the heavy rains some weeks back, water was released by authorities into the flood channel and it collapsed one of the main foot bridges which connects a lot of localities in the Mehjoor Nagar area with the city centre and other areas.
Authorities were intimated by the residents of Mehjoor Nagar about the collapse of the footbridge but so far there has been no work for its redemption.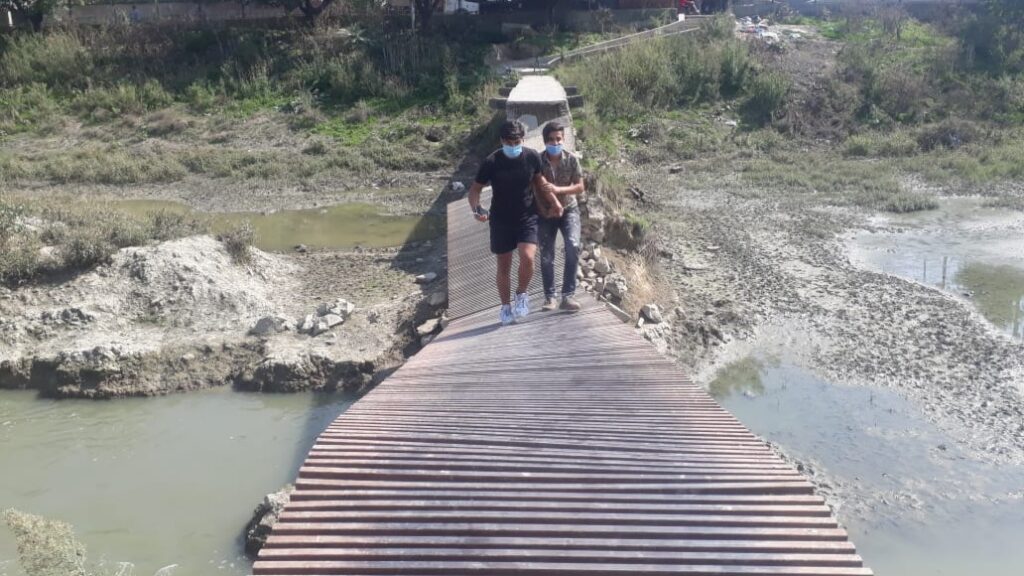 Residents of Mehjoor Nagar while talking to theis reporter said that due to the collapse of footbridge they have to travel a distance to reach Jawahar Nagar and Lal Chowk areas for their daily work.
Residents appeal Deputy Commissioner Srinagar to visit the spot and order the setting right of the foot bridge at the earliest so that Mehjoor Nagar area will get reconnected with rest of the areas on other side