Rahul Gandhi on Wednesday asked the Narendra Modi government to "switch off the bulldozers of hate", alleging the country was facing a "state-sponsored targeting" of the poor and minorities.
A BJP-led civic body had earlier in the day sent bulldozers to Jahangirpuri, a Delhi neighbourhood that saw communal clashes on Saturday, and demolished several shops, mostly belonging to Muslims. Eventually, the mayhem was reined in by the Supreme Court.
In BJP-ruled Uttar Pradesh and Madhya Pradesh, bulldozers had earlier been sent to raze homes of people accused of rioting during Ram Navami processions.
In Delhi, the visuals of gigantic machines pulling down concrete structures amid screams of protest painted an image of an oppressive regime.
Rahul wrote several tweets on Wednesday using the metaphor of bulldozers.  "This is a demolition of India's constitutional values. This is state-sponsored targeting of poor & minorities. BJP must bulldoze the hatred in their hearts instead," he wrote, posting the text of the Preamble to the Constitution along with it.
Earlier, he had referred to "the bulldozers of hate" while attacking the Modi government on the lurking coal crisis.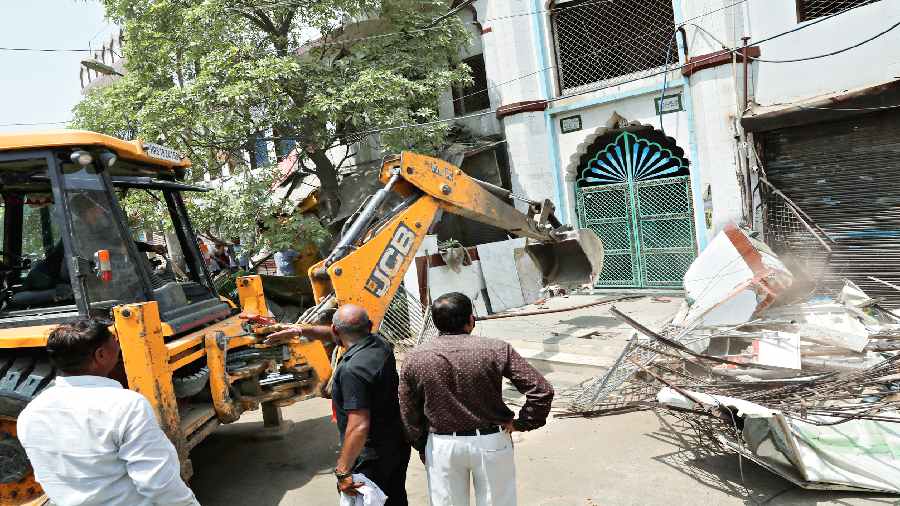 The Congress tweeted on the same theme on Wednesday, saying: "Those who run bulldozers over the poor citizens' houses adopt deafening silence on Chinese structures on our territory. People will have to pay a heavy price for the BJP's model of shamelessness and injustice."
The bulldozer controversy follows a toxic anti-Muslim discourse during the Uttar Pradesh election campaign, the hijab ban in Karnataka along with calls to boycott halal food and ban mosque loudspeakers, a forced closure of meat shops in Delhi for several days during Navratri, and clashes over Ram Navami that appeared engineered.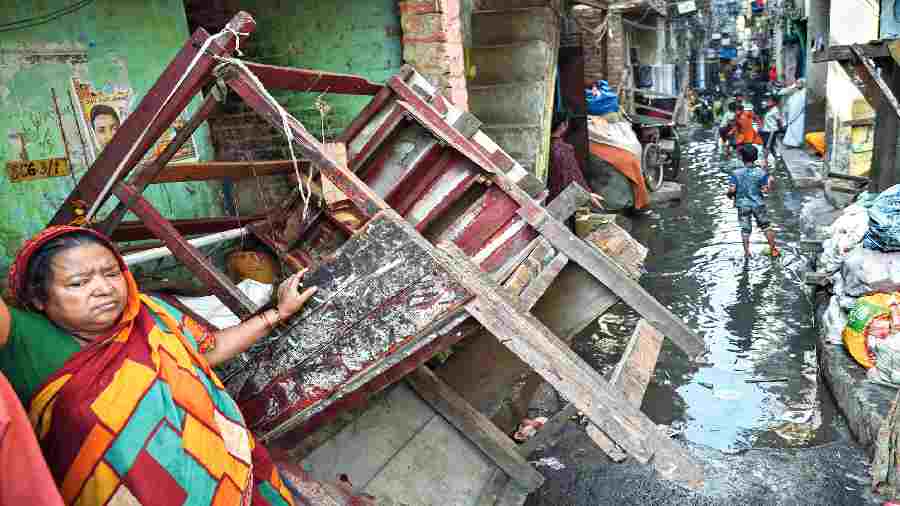 The Congress, which is running an "India Against Hate" campaign on social media for the past two days, appealed to people to send it videos that show divisive acts and speeches.
It sought answers from the people to this question: "Can a government which incites violence build a strong nation?"
The party posted several videos and messages stressing the principles of brotherhood and unity.
"This bulldozer will spare none; it will knock at every house sooner or later," the Congress said.
In one video, party spokesperson Supriya Shrinate explains how parents in poor and middle-class families struggle to bring up their children, who are now being turned into rioters.
"The children are being given swords, knives and sticks. If this is not done, the government will have to think about their future; their education and jobs," she says, exhorting people to ask themselves what kind of future they want for their children.
Many other Congress leaders warned the BJP against pushing the country into a communal cauldron in its desperation to divert attention from price rise, unemployment and other problems.
One message said: "The bulldozer of hate is demolishing our Constitution. We can either sit back & watch our democracy crumble, or we can stand up & fight against the hate poisoning our society."
The Telegraph