Saffron flowers bloom on the landscape of Pampore
By: Tariq Shah VOV
Srinagar
In this autumn season during the ancient times kings and queens would come to Pampore and enjoy the bloom of saffron flowers. In the current season the beautiful fields of Pampore are having the saffron flowers and the season to pick up the saffron from these flowers has started.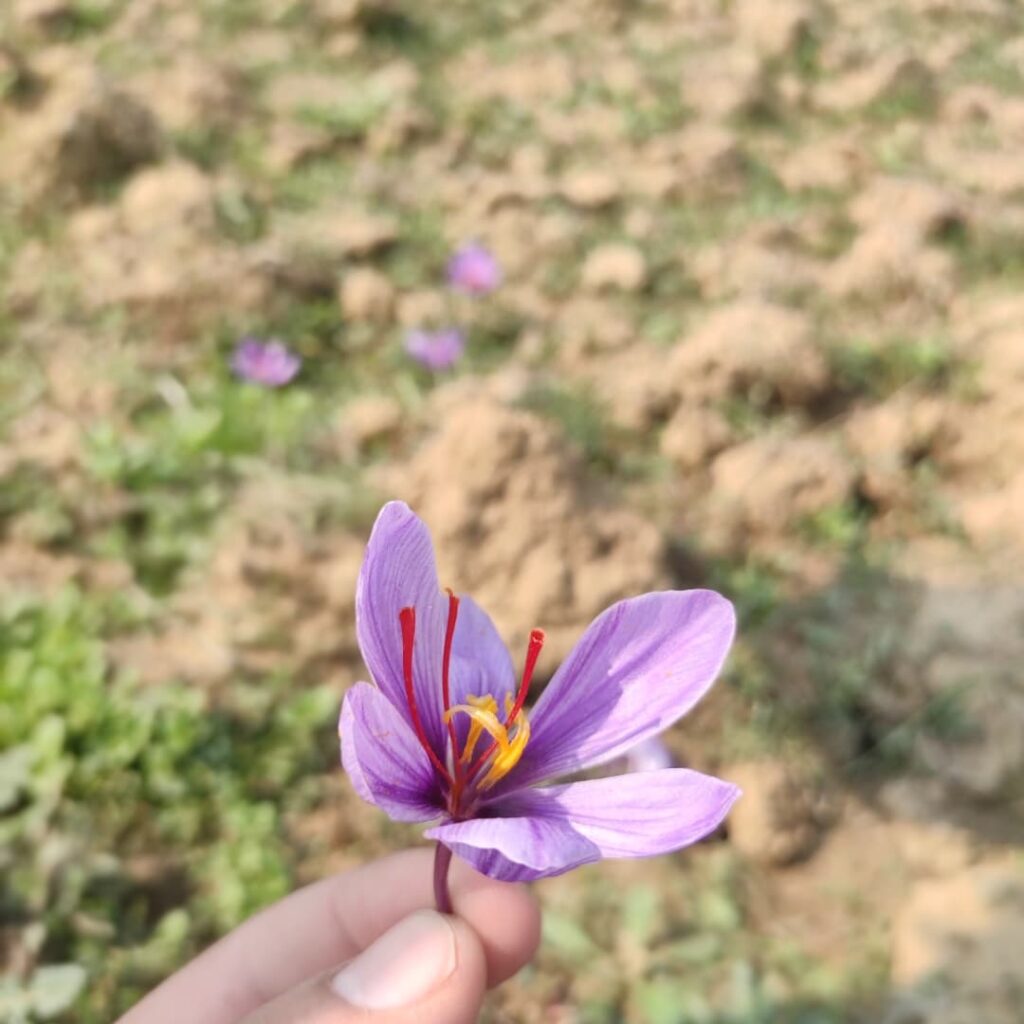 This saffron is unique in Jammu and Kashmir and though it is available from Iran and Spain also but the Kashmir saffron is still having a global clientele.
On the fields of saffron, men, women and boys are busy in plucking the flowers and to segregate the saffron from these flowers as it has a huge market available.
During the current season, nature has been very kind with the saffron growers and there was timely rains showers though the government has also given them the facility of bore wells to sprinkle water in these fields so that they get a better crop.