Chestnuts being sold in Srinagar is a signal of winter
By: Tariq Shah VOV
Srinagar
During the autumn season, people in Srinagar enjoy chestnuts being roasted by roadside vendors and under this cold wave, more and more people are enjoying these nuts while trying to beat the cold.
Chestnuts have become very costly as the trees of these nuts are few now available in Kashmir valley. In Srinagar, dozens of vendors sell chestnuts during these days of October and they have a lot of clientele ranging from college going students to elderly people.
Normally chest nuts used to signal the coming of autumn season but the recent untimely snow and rains have not only brought the cold conditions but also the winter like conditions here.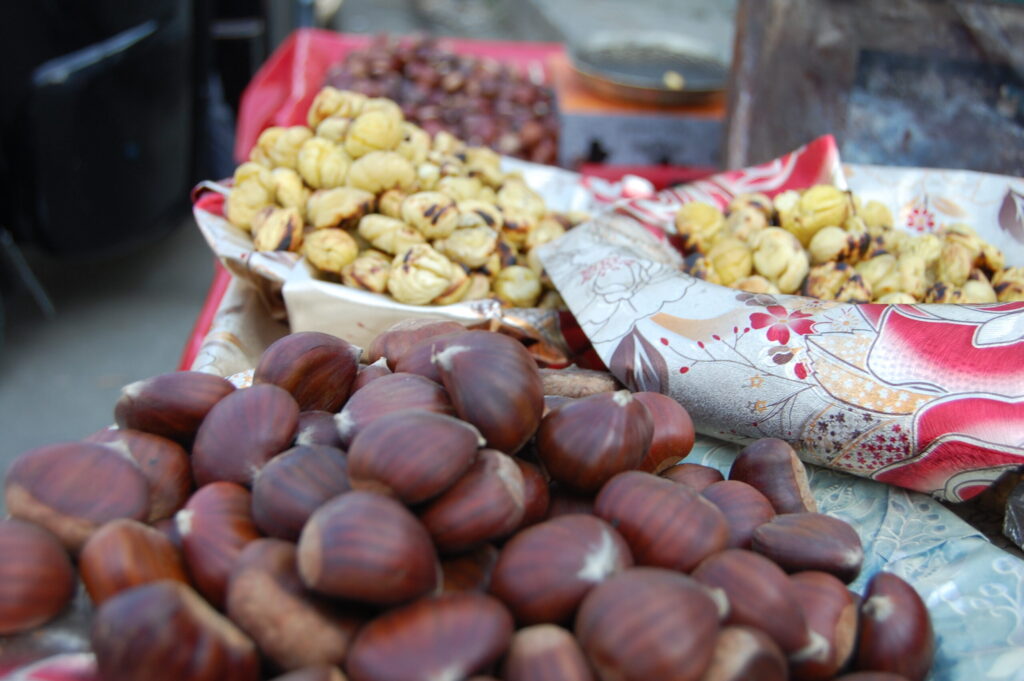 Sub zero temperatures have been recorded during the previous night at the health resorts of Gulmarg and Pahalgam and the continuous cold wave has created winter like conditions across Kashmir and its impact is visible on the streets of Srinagar also.