Sub standard pulpit at Dalgate wilts down carrying bikes vehicles
By: Tariq Shah VOV
Srinagar
In a sudden scare to the common people who were waiting for the passenger transport at Dalgate point on Boulevard Road near Dhar Medicate, the pulpit suddenly caved in resulting in a lot of scare among the waiting people as many bikes and few vehicles also came down into the waters of Dal Lake.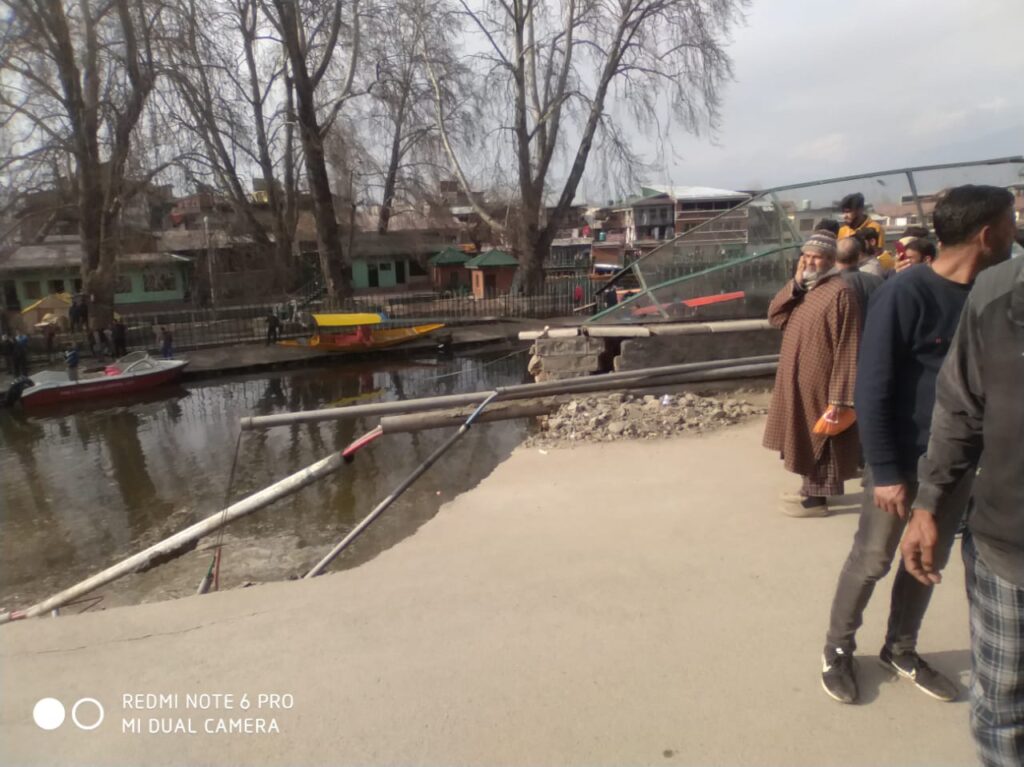 People who were present on the spot said that it could have resulted in a big tragedy and have demanded a stern action against the contractors and engineers who are responsible for such sub standard civil works.
Police came on the spot and many vehicles along with police officers were seen clearing the traffic and getting the cranes to pull out the vehicles and bikes from the water of Dal Lake.