SMC installs dustbin in the middle of road near women's college
By: Tariq Shah
VOV DESK
Srinagar
SMC has installed a huge dustbin in the middle of road near the zonal office of J&K Bank opposite women's college Srinagar. Installed without the application of mind, it has resulted in a lot of problems to the heavy traffic on this road.
SMC could have installed such dustbin towards the end or near the wall so that the traffic movement on this busy road is not disrupted. Already most of the roads in Srinagar including this road have a lot of roadblocks by police for the routine checks of vehicles and these dustbins are adding to the problems.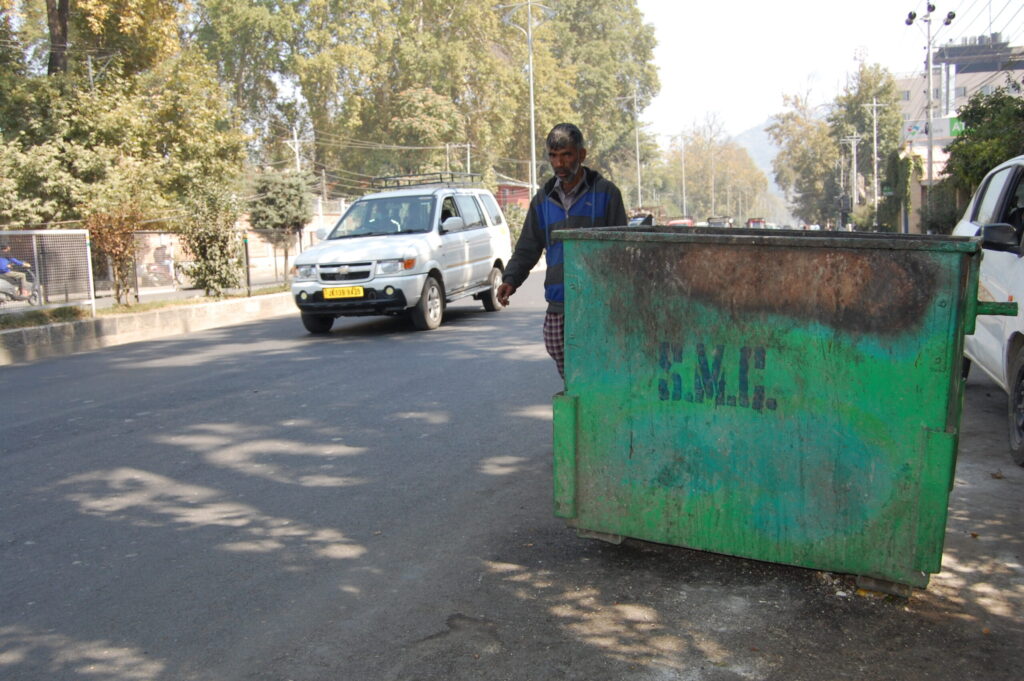 SMC has been in news in the recent past for all the wrong reasons including keeping the heaps of solid wastes on the roads of Srinagar for days together.
They were finally cleaned courtesy news with pictures in the newspapers and now people have appealed SMC to reinstall dustbins from the middle of the roads to the reasonable places so that traffic movement is not disrupted.