Thousands attend funeral of youth killed in Kakapora.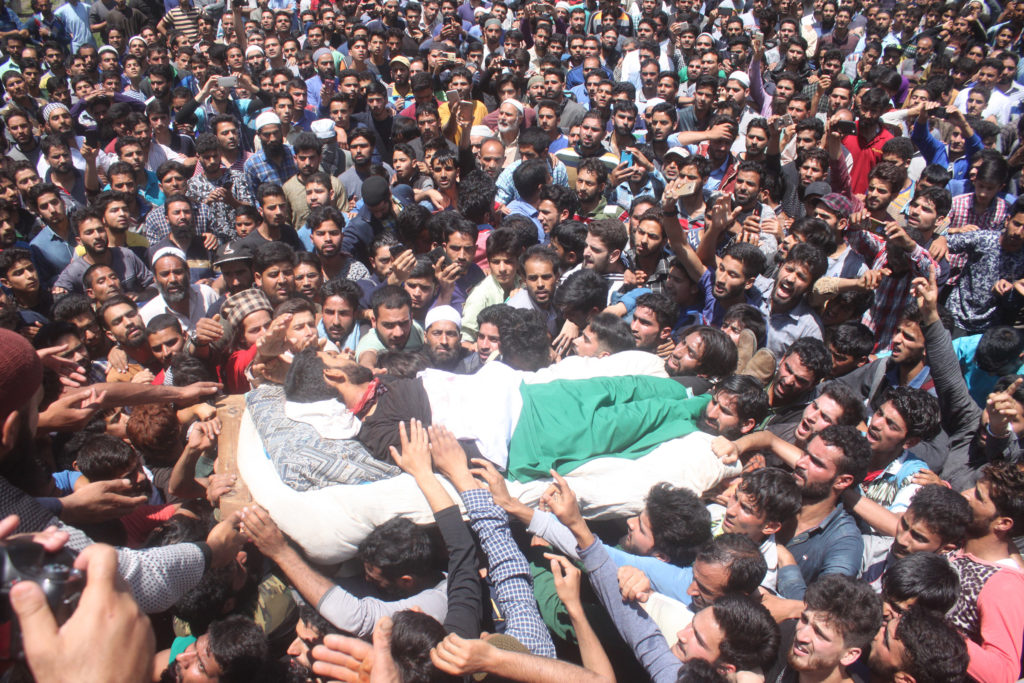 By: Kamran Raashid Bhat
Thousands attend funeral of a civilian protester was killed during clashes between protesters and security forces in Kakapora  of Jammu and Kashmir's Pulwama district on Thursday.The deceased, identified as Touseef Ahmad Wani, a resident of Tengpuna Pulwama was killed in clashes which erupted after three militants affiliated with Lasker-e-Tioba out fit were killed in gunfight with Special operation Group of Police and  security forces at Kakapora village in Pulwama District.The situation in the arae is said to be tense till last reports came.
However,according to press statement of Police released here read that:After the burial of militants, a violent mob attacked Police Post Kakapora. In order to save lives and government property, the security forces used riot control measures in which one person identified as Tawseef Ahmad @Chota Geelani resident of Tengpuna Pulwama was injured. The injured was shifted to hospital for treatment where he succumbed to his injuries.He was a chronic stone pelter and was involved in 10 stone pelting cases right from 2010 and has been earlier booked two times under PSA.The press release further added.