Interactive meet of nodal officers concludes at SKUAST-K.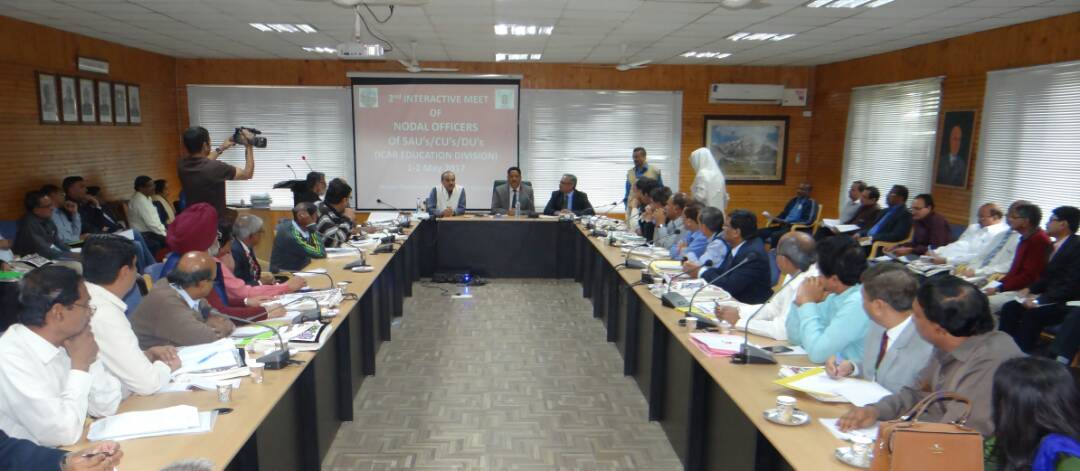 Javaid Ahmed
Srinagar:  Procedure for streamlining the functioning of Education division was discussed on the conclusion of two day second interactive meet of nodal officers of Indian Council; of Agricultural research education at SKUAST-K in Srinagar. All the nodal officers across the country deliberated to homogenize the functioning of education system of all agricultural universities of the country. Agriculture education portal of ICAR to introduce online governance and improve the efficiency of system was also launched during meet.
Emphasis was laid for introduction of student ready systems to  create future entrepreneurship in the country during this two day meet.
Vice Chancellor .SKUAST-K, Dr Nazeer Ahmed while talking to VOV said that the launch of Agriculture education portal will finally help SKUAST to go for e governance and improve the working system here.
On the Inaugural day Minister for Horticulture,J&K State Basharat Bukhari emphasized on that research being done at the university level should reach to the grower and farmer and will prove a game changer for the Development of Agriculture and Horticulture in J&K State.