Internet ban, last resort to curb violence.
Javaid Ahmed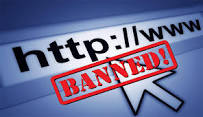 Srinagar: Mobile internet services are  snapped frequently across valley and twice this month. According to reports, mobile Internet services could remain suspended for next four days, though there was no immediate official confirmation. This time internet services were cut following student protests across universities and colleges. The incident was sparked as some students in Pulwama Degree College were beaten by security  forces.
Notably 2G services were spared from the shutdown. Earlier on April 8, both broadband and mobile Internet services were suspended on the eve of the by-polls to the Srinagar parliamentary seat. Mobile Internet has been cut in Kashmir has been multiple times. The longest internet shutdown was for 6 long months  from July to January, although mobile internet services on postpaid were restored a little earlier in November 2016.
Despite snapping of  Internet, dreaded violence  was witnessed during re poll at 38 stations in Budgam district recently, which claimed 8 human lives and left hundreds injured.
"Government has lost the writ,and such steps are taken, out of frustration.Instead of snapping Internet, Government should take concrete steps to resolve the  issue once for all",said Waseem Raja, a entrepreneur. "The ban may give respite to Government and security agencies,but traders are facing huge losses",He added.
Typically bans such as this are enforced under Section 144 of the CrPC (Criminal Procedure Code) which allows local law administration to ban unlawful assembly and justify short bans on Internet services. The number of Internet blocks has increased dramatically with the Supreme Court's ruling which upheld the districts and states'right to ban mobile  services for maintaining law and order in February last year.